Data insights
for informed decisions
Professionals
Fund Managers
Investors
Learn and discover
Read timely special reports from our experts and analysts. Our Research team specializes in development finance market analysis, providing a wholly independent perspective on industry trends.
Market reports
Our flagship survey

Delve into to the most comprehensive annual analysis on private asset impact funds.

Market studies

Find out how our expert team can provide you with in-depth knowledge tailored to your needs.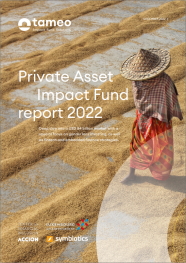 Private Asset Impact Fund Report 2022
Insights on investment trends in the private asset impact fund universe.
Our survey sponsors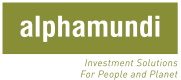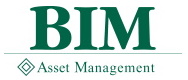 About our Private Asset Impact Fund Survey
We believe the standardization, transparency and comparability that the survey brings to the market makes it an essential tool in the development of this industry, helping further private sector investor crowding-in and market infrastructure development.
Search and compare
impact funds
Get access to an extensive database of over 500 impact funds and their management companies, with key terms (including sector, region, asset class, and more).
Manager directory
Peer group review

Select and compare managers by peer group.

Who's who

Find investment managers with an impact bias.

Reports

Analyze standalone, manager-level reports such as Operating Principles for Impact Management verification reports.
Fund explorer
Database

Search and compare private asset impact funds by size, sector, geography, Sustainable Development Goals (SDGs), and more.

Reports

Analyze standalone, fund-level reports such as factsheets, impact labels, impact performance, and outcome measurement reports.
Impact database
320+ fund managers
520+ private asset impact funds
Data track record
18-year index
15+-year survey
Insights
7500+ news articles
900+ documents
Measure your performance
Benchmark your fund against your peers and market indexes with our monthly tracking tools and over a decade of historical data on impact funds.
Benchmarks
Monthly monitoring

Compare funds based on live monthly information, including KPIs on size and performance.

Personalized positioning

Compare funds by indicator and dimensions across time, against each other and against aggregate benchmarks, through our online database and recurring data feeds.
Indexes
SMX MIV debt index

Analyze price performance trends of private debt microfinance funds (USD/EUR/CHF hedged, local currency unhedged, and more) with the SMX MIV debt index.

ESFI index

Analyze price performance trends of listed financial institutions with a base of the pyramid (BOP) focus with the ESFI index.
Stay up to date
Keep informed with impact investing news updates, the latest trends and statistics, research papers, and upcoming events in the impact-investment universe.
Get notified when we're launching.
We're not quite there yet…but our research solutions will be launching soon!
Sign-up below if you want to be notified when we go live!